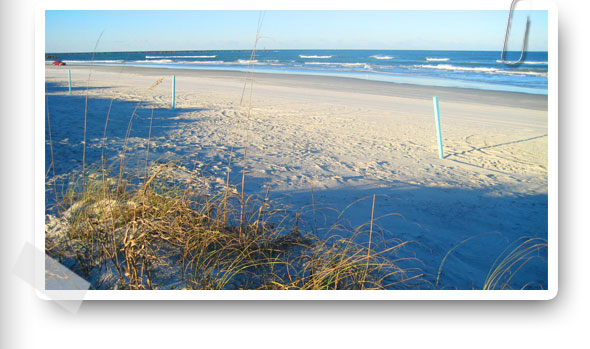 Early Stage Alzheimer's
AN ALZHEIMER'S SELF PORTRAIT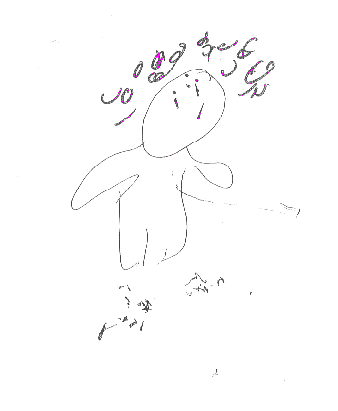 This "picture of Alzheimer's" was drawn by a 76 year old woman in her third year of early stage Alzheimer's, who was still capable of living in an independent living facility.
Her "self" portrait depicts her personal experience of Alzheimer's as "outside float" and "floating around" like "Casper, the friendly ghost."
Six months after Sentient Care work with her and her family, which included this sketching exercise, her daughter reports,
"Mom is still floating, but now she has more aware- ness which helps her hold it together. In fact, she has become a really charming woman. My brother says her checkbook is in better shape than his, and she knows where everything is. He recently asked me, 'How did we miss this charming woman all these years?' . . . Sentient Care really made a difference."
It is now eight years since her original diagnosis, and five years since her Sentient Care work. Since that time she has moved cross country living in several different cities with the support of her family, and has now settled back in her home state and lives with her son.
Her family supported her unique Alzheimer's process, the process of "floating around", which they manifested as "outside float" (outside herself) by physically following and supporting her need to move from place to place. Because of this awareness and support, her Alzheimer's did not progress. In fact, her eight year long diagnosis of Alzheimer's was downgraded to mild dementia.
*     *     *
DR. ROSEMARY SHINKWIN, MD, MRCPsych
Consultant Psychiatrist, Mercy University Hospital, Cork, Ireland
*     *     *
"PREVENTION" ~ Refer to Chapter Nine ~ Summary of An Alzheimer's Surprise Party: Unveiling the Mystery, Inner Experience, and Gifts of Dementia for our  recommendations for helping with Alzheimer's dementia "prevention."
*     *     *
Keywords:
Alzheimer's
dementia
delirium
senile
confusion
forgetfulness
stroke
memory loss
coma
communication
Arnold Mindell
process work
process oriented psychology
awareness
sentient awareness
sentient care
prevention